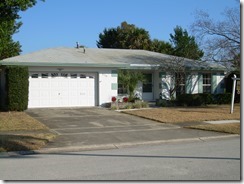 Why spend hours driving around or lots of time e-mailing and telephoning trying to locate your next home.  We can eliminate all that effort and stress on your part.  We have high quality houses and apartments in Marion, OH at affordable prices.  All of our properties are in A-1 condition and we have a staff that is at work daily to insure that situation continues.
So, here are some suggestions: 
1) Look at the individual entries on this website.  This represents the properties currently available.  We have provided detailed information and pictures for your convenience.  
2) Call Bill Your at 740-360-2142 to get additional information and to start the approval process.
Once we have approved you for residency, you can be sure that you will not be spending hours and hours trying to look at property or trying to contact and meet with landlords.  You will have the satisfaction of knowing that you can move in to the property of your choice as soon as you're ready.
We offer properties for sale, some with owner financing; houses that can be leased with option to buy – 1 year term, and apartments with various terms as to some or all utilities included—1 year leases.  Short term leases and month-to-month tenancies are also possible, but do come with significantly higher rates.
Most pets can be accommodated in many of our units.
Call today and learn about this up-dated approach to locating and moving into your next home.
William X. Your, owner/trustee, is a licensed real estate broker.