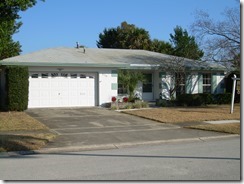 At this point in 2018, we are experiencing a housing market in Marion with few choices.  Marion has much to offer people currently living in Columbus, Delaware, and other locations.  Many people from these areas want to come to Marion because our community is "just right" –financially–our housing costs are much lower; safer—we don't have the crime that goes with the big city; and just a good place to raise a family or enjoy small town benefits.  This can be a frustrating situation when available housing is being sold or leased quickly.  We can help  you work through the process of finding your next home.   Why spend hours driving around looking for signs or lots of time e-mailing and telephoning trying to locate a suitable house or apartment.  We can eliminate all that effort and stress on your part.  We have high quality houses and apartments in Marion, OH at affordable prices.  All of our properties are in A-1 condition and we have a staff that is at work daily to insure that situation continues.
So, here are some suggestions: 
1) Look at the individual entries on this website.  This represents the properties currently available.  We have provided detailed information and pictures for your convenience.  
2) Call/text/e-mail Bill Your at 740-360-2142 or bill@itsallyours.com to get additional information.  We would be happy to meet with you and discuss your needs and interests—even if we don't have the just right house or apartment right now.
3) Once we have approved you for residency, you can be sure that you will not be spending hours and hours trying to look at property or trying to contact and meet with landlords.  You will have the satisfaction of knowing that you can move in to the property of your choice as soon as you're ready.
We offer properties for sale, some with owner financing; houses that can be leased with option to buy – 1 year term, and apartments with various terms as to some or all utilities included—1 year leases.  Short term leases and month-to-month tenancies are also possible, but do come with significantly higher rates.
Most pets can be accommodated in many of our units.
Contact us today and learn about this up-dated approach to locating and moving into your next home.
William X. Your, owner/trustee, is a licensed real estate broker.